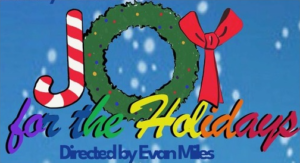 Join the Eugene Gay Men's Chorus for our first live concerts in a year and a half! This year, we're sharing in the joy of being together again with you, singing songs of hope, joy, and the importance of community. We're also celebrating the holidays with some camp, some Santa time, and other surprises as well! Please join us in Eugene OR Corvallis!
AUDIENCE SAFETY: PROOF OF VACCINATION WILL BE REQUIRED FOR ALL.
MASKS MUST BE WORN INSIDE AT ALL TIMES.
December 11: 7:30 PM at the First United Methodist Church, 1376 Olive Street, Eugene
JOY FOR THE HOLIDAYS – EUGENE
$10.00 – $15.00
December 12: 3 PM at the First United Methodist Church, 1165 NW Monroe ave., Corvallis
JOY FOR THE HOLIDAYS – CORVALLIS