EGMC Winter Concert, Winter Glow
Warm up your winter with the EGMC! Along with fun, funny, and entertaining delights, we have songs that will warm your heart and help you feel tingly all over! We are excited to share our new sound with you and your kin! And this will be ONE night that is NOT silent! Please join us Saturday, Dec. 10 at 7:30 PM in Eugene, or Sunday, Dec. 11 at 4:30 PM in Corvallis!
General admission is $20 and students, $10. Tickets available at the door or online.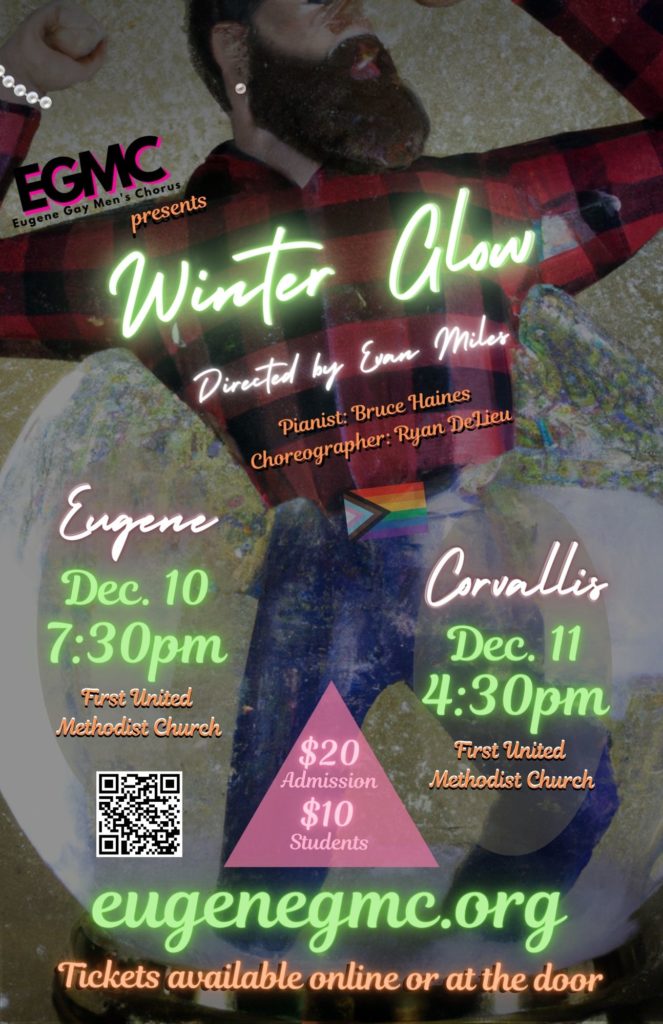 Check this page often for more upcoming events.